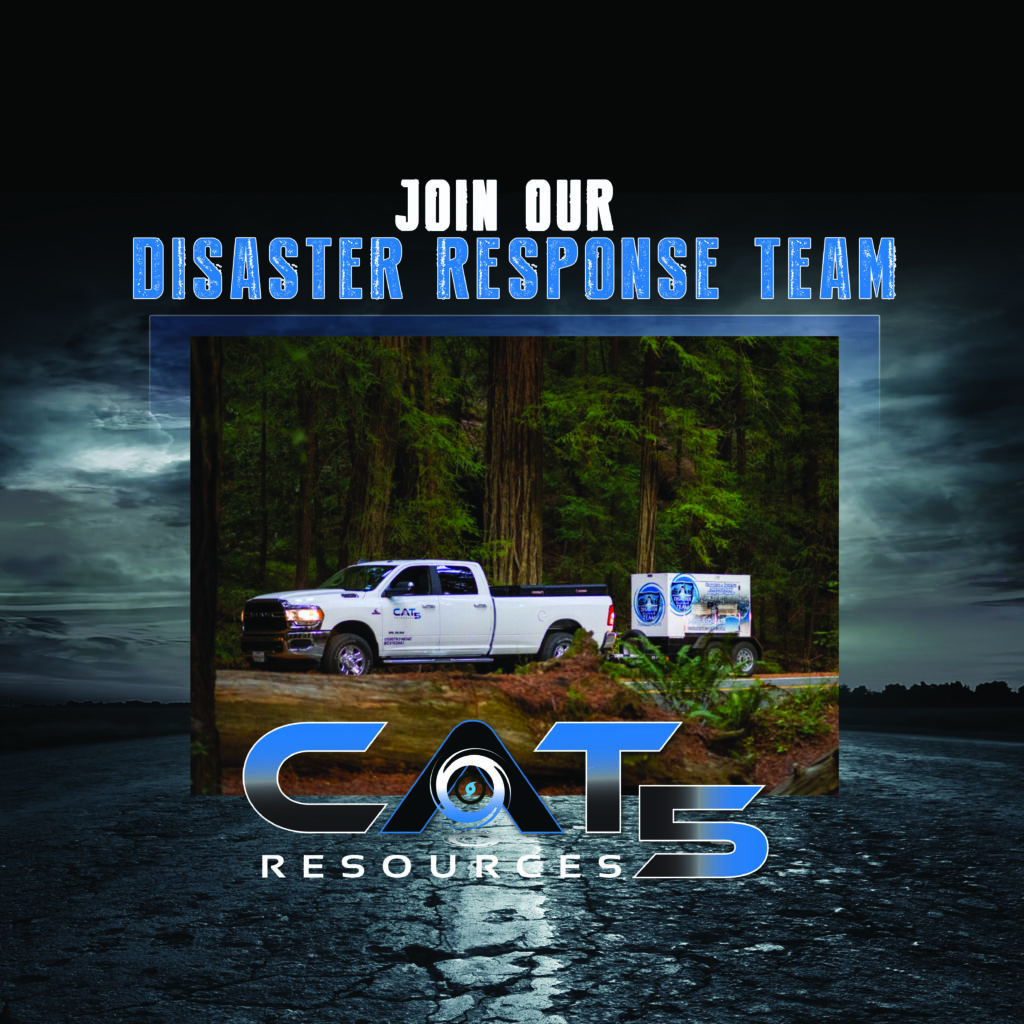 Port Arthur, Texas: May 20, 2022 2 PM – 5 PM and May 21, 2022 9 AM – 12 PM – Holiday Inn Holiday Home Hotel (The Neches Room) 2929 Jimmy Johnson Blvd Port Arthur, TX 77642
Orlando, Florida: June 2, 2022 9 AM – 12 PM and 6:00 PM – 9:00 PM – Hilton Orlando/Altamonte Springs (North Palm Ballroom) 350 Northlake Blvd, Altamonte Springs, FL 32701.
You're invited to join us for our 2022 Cat5 Resources Disaster Response Boot Camps. This event will feature training and orientation for anyone who has worked or wants to work with us during disaster response events and/or routine deployments. This includes those who are currently signed up to deploy and also those who wish to deploy with us in the future. The Cat5 Resources Disaster Recovery Boot Camps will feature training on generator deployments, how to hardwire a generator to a site, fueling, mechanics, and more.
If you're interested in attending this event, please see the requirements below.
Job Duties
Delivering fuel to customer sites
Deploying generators to customer sites
Hardwiring generators to customer sites
Starting generators when needed
Troubleshooting minor generator issues
Reporting required information into the command center(s)
Special projects as needed
Requirements
Must possess basic electrical and/or mechanical knowledge
Must own a smart device (smartphone, laptop, and/or tablet)
Must own a reliable 1/2 ton (or larger) four wheel drive diesel truck if you wish to fuel or deploy generators
Must have a flexible schedule, storm crews are deployed on an as needed basis for disaster response events. However, lack of availability does not disqualify you from future deployments
Must have valid driver's license, good driving record, and current vehicle insurance

MUST BE 25 or OLDER. Cat5 is an equal opportunity employer however our insurance requirements state that anyone driving a vehicle on company time must be 25 or older. This is non-negotiable.
Documents required for all NEW Cat5 Seasonal Applicants are located on Page 3 of this form. You must present in person at the bootcamp a state or government issued photo ID or a combination of 2 documents from column B and C upon check-in.
Please make sure you meet all requirements prior to registering.
Questions? Contact hr@cat5resources.com.
Cat5 Resources, LLC is an EEO/AA (equal opportunity/affirmative action) institution and does not discriminate on the basis of sex, age, race, color, religion, physical or mental disability, creed, national origin, veteran status, sexual orientation, genetic information, gender identity, or gender expression in the programs or activities which it operates.