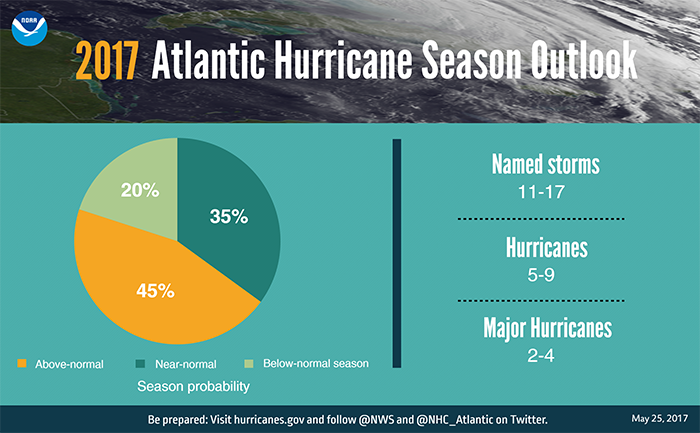 NOAA's Climate Prediction Center released its 2017 Hurricane Forecast, which runs from June 1st through November 30th.
In the wake of the 2017 Hurricane Season, Cat5 Resources is prepared and is ready to take on whatever Mother Nature sends our way!
Cat5 Resources Preparedness Measures For The 2017 Hurricane Season:
Investing in assets and resources including fuel tanks, trucks, and safety equipment in the US and Puerto Rico
Obtaining priority agreements for fuel and access to fuel terminals
Solidifying staging yard locations
Validating all customer contacts and database information
Conducting training of Disaster Recovery Teams to mobilize before, during, and after the storm
Cat5 Resources Disaster Response And Recovery Services:
Cat5 Resources can mobilize crews to deploy generators and deliver a constant supply of generator fuel 24/7/365 across the nation to any business affected by a natural disaster.
Our Disaster Recovery Drivers deploy generators, ensure the generators are connected to generate power, and are running smoothly and effectively. Once this is complete, our team(s) begin the refueling of the generators, which must occur every 12-24 or 48-72 hours, until commercial power is restored.
As an essential disaster first responder, Cat5 Resources' goal is to operate strategically and efficiently in order to help our customers sustain and restore the mission critical communications infrastructure.