Hope for the Best, Prepare for the Worst – How to Prepare Yourself, Your Family, and Your Home for Hurricanes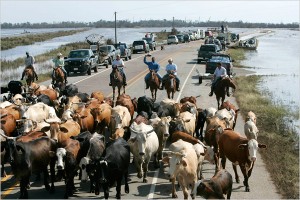 In September of 2005, Hurricane Rita struck the Gulf Coast, including Southeast Texas, with 120 MPH winds leaving many damaged homes and businesses its wake. Then, in September of 2008, Hurricane Ike hit with almost equal the amount of damage – this time by flooding parts of Southeast Texas with storm surges and water levels that were unheard of in our area. Both storms affected many area residents, destroying homes and property.
It has been almost six years since Hurricane Ike hit and two years since a major Hurricane hit the United States, but it doesn't mean we are completely "out of the water." Those of us that were directly affected by the past storms know all too well that preparation is important. We are left a question – How can we be better prepared for the next major storm? With two possible threats – water and wind – How can we ensure we are ready for, well, anything?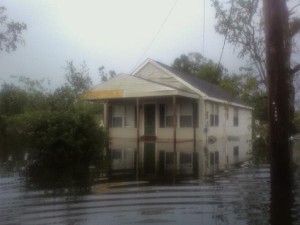 Here are some tips to ensure you and your home are prepared to withstand a major weather event:
Make a home and vehicle emergency kit – Put together a hurricane/extreme weather preparedness kit and include at least one gallon of water per person per day with an extra gallon or two for hygiene and sanitation purposes, a water treatment kit or portable stove for boiling water, non-perishable food items, first aid kit, a portable radio, extra batteries, and flashlights. Your mobile kit should include everything listed above as well as medical supplies, prescription medication, clothing and bedding. During Hurricane season keep your gas tank full and your cell phone charged to avoid the evacuation traffic so you can get out fast.
Find out the elevation level of your property and whether the land is in a flood zone. This will help you know how your property will be affected by high water. Make sure you have adequate insurance coverage including flood and windstorm insurance if applicable to your area.
Secure your property and make sure your windows and doors are covered and secure – do not use tape, it will not prevent your windows from breaking. Hurricane proof shutters or 5/8" exterior grade or marine plywood, or impact resistant glass is your best bet.
Trim trees and shrubs, secure your roof, and reinforce garage doors, bring all outdoor furniture and other non-secured items inside.
Install an emergency backup generator. If you're in an area prone to flooding, look into the elevation regulations for generators to see if you can install it on a raised platform to avoid flood damage.
During emergency situations wireless cell phone communications can become overloaded – use text messaging to communicate with family and friends. Do not make calls unless absolutely necessary.
Find out your community's hurricane response plan and evacuation routes. Compile a list of resources and contact numbers for use in case you need them.
About Cat5 Resources
Cat5 Resources, based in Nederland, TX provides emergency response management, backup power solutions and maintenance services to commercial and industrial businesses nationwide.
Did you know that September is National Preparedness Month? Check out for more information.